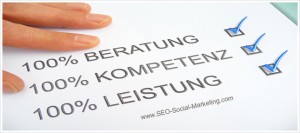 SEO German | German SEO Kostenlose Beratung
German SEO Kostenlose! Wir beraten Sie gerne, um Ihnen verschiede möglichkeiten anzubieten. Für Ihre SEO Beratung anfrage +1 (972) 757-1587.  Hir bei SEO Social Marketing LLC werden Sie ein German SEO Kostenlose Beratung erhalten. Diese Beratung kann in Deutsch oder English abspielen. Es liegt auf unsere Kunden an.
Suchmaschienenoptimirung (SEO)
Bei SEO Social Marketing LLC, Plano, TX erhalten Sie eine kostenlose und unverbindliche Beratung. Nach dem Sie uns einstellen, werden unsere SEO Spezialisten Ihre Deutsche Webseite mit den neusten suchmaschienenoptimirung (SEO) strategien dynamic umstellen. Wir entwickeln für Sie eine individuelle Strategie und analysieren Ihre Seite um Sie für den Wettbewerb zu vornezustellen. Innerhalb eine kurze Zeit werden Sie den Unterschied auf suchmaschienen sehen.  Wie oft kann man Ihre Seite unter verschiedene Keyworte, Suchbegriffe die Speziell fuer Ihre Seite entwickelt wurden sehen? So stärker Ihre Seiten geschrieben wurden, so besser kann man eine ideale Stategy für Sie darstellen. Wir sorgen für eine starke Vernetzung! Dabei werden die Chancenauswertungen mit Ihren Mitbewerbern verglichen, um die bestmögliche Positionierung bei Google, Yahoo, und Bing zu erreichen. Rufen Sie uns Heute an! Wir sind nur ein Anruf entfernt. +1 (972) 757-1587
German SEO Kostenlos! & Harzhafte Beratung!
Here at SEO Social Marketing LLC, Plano, TX, you will receive a free consultation on your German SEO Services. We are delighted to assist you in your native language. In short, our services consist of Link Building & On-Page & Off-Page SEO, Content Management, Long-Tail Keyword Research, Organic Link Building, Local SEM, Google AdWords, Google Analytics on your client's behavior. We also offer Social Media setup, such as: Facebook, Twitter, Pinterest, and other sites that are favorable to our clients.   We know of proven programs to make this magic happen!  Although it is more knowledge and diverse strategies that brings your static website to life, and visible to others worldwide. As your site reaches visibility, it ranks favorable too!  Today almost every company or individual wants their site to be visible on Google, Yahoo and Bing. All of this is doable! Give us a call so we can assist you!
German SEO – Deutsch SEO Kostenlose Beratung!  SEO Social Marketing LLC, Plano, TX: +1 (972) 757-1587