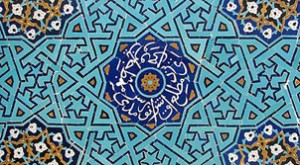 Ceramic Tile History
by Rassin Roshan | SEO-Social-Marketing | Plano, TX
Ceramic tiles are one of the oldest forms of wall, ceiling, and floor art. Its true origin is unknown, yet many believe it goes back to the Roman Empire, 27 BC, and has been improved since then. Every country in the world has its own design, shape and way of making the tiles. The makings of ceramic ceiling tiles are different than floor tiles. Yet each tile is unique to itself. The colors used on tiles also need to be durable, chip and weather proof to last a life time!
A recent finding by Michael Hoff, Professor of Art History, University of Nebraska-Lincoln, unearthed a massive "Roman Mosaic"
was discovered in Alanya, Turkey from the 3rd or 4th century. It shows the art glory, culture, and height of the Roman Empire. This particular specimen is in pristine condition. All quality tiles still to this day convey its intended message.
Ceramic Tile History
Since 1947, Dal-Tile has manufactured, distributed, and marketed the highest standard ceramic tile and natural stone throughout North America and worldwide. The marketing of brands such as DalTile & American Olean are known to customers. Daltile is at the for-front of accepting new industry standards, such as DCOF AcuTest: A new industry-testing standard measuring the coefficient of friction.
In today's tile industry, we not only want durability in a tile, also beauty and style! Due to the many standards and regulations, the engineering of today's tiles are done with utmost precision. For instance Dal-Tile "Green Squared": New sustainability certification process from the Title Council of North America. Green Squared is the tile industries toughest green standard to date.
With all this said, today's tile leading industry giant goes into innovative collaborations with companies such as DuPont and MICROBAN. They drive leadership in quality, functionality, sustainability, style and design. Dal-Tile serves as a single source of porcelain, ceramic glazed, glass, metal tiles as well as natural stone tile and slab. In turn create the most beautiful Interior design and living spaces worldwide.
For any questions or comments, please contact us at 972-757-1587. http://www.seo-social-marketing.com Thank you!